How to become a fashion designer in 1 day?
Right now the hottest profession on the market is a fashion designer so I've decided to share my awesome and smart ideas with you, folks (for free, next time I'll charge you!)
There're only 3 secrets! Easy-peasy. Let's start:
1. Diploma
There is no formal education or certification required to become a successful designer, but if you have a paper to show – it is always a 'big plus' to your resume! How to get diploma fast and where to study?
Ok, so if you are a female like on the picture below – send me an email and I'll draw you the diploma (only after the private session where you'll show me your skills in the bedroom).
The better your skills – the more colourful your diploma! 
Exemple of the diploma right here:
If you are a male… what the f@ck you are doin' here? Stealing my girls? Haha
2. The Project/s
By the 'Project' I mean the portfolio – show me what you can do when you are alone in the bedroom with a sweet blonde-and-bella-candy.
Why is it important? Because a designer should know a female body well! How you will create a perfect bikini if you don't know how 'to touch' the curves with your PEN.
If you dont want to be a bikini designer it's your loss, buddy. Do you think to design empty houses is more fun then to dress up cute naked girls?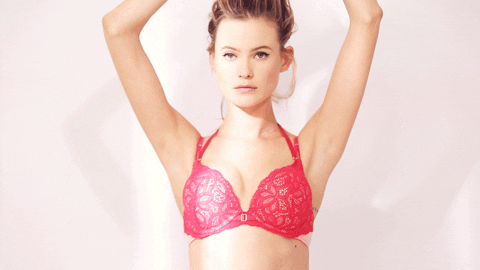 Learn everything you can about a female body.
How?? HOW?
Through practice.
Invite her to your bedroom, be tough.
Forget about 0,12 seconds you've lasted yesterday while looking at the windows of your 80-yo neighbour-next-door.
Wanna be a successful businessman like me? 3 hours of job required. For 1 project. At least in the beginning.
Do not cry! Just go out and do it!!
3. Knowledge.
To become a fashion designer, you will need to have a combination of 'soft-hard' touching skills, a knowledge of the model industry, and unparalleled – to be a macho of your own town (yes, town…you've heard right).
Develop your skills! Understand how woman move, breathe, react, scream…
Important: Get excellent with your hands! Don't know where to start or haven't learned the "slow-but-energizing-pen" attack yet – get a  tutor 😉
Being able to investigate different bodies  in a very challenging situations will put you in the best position throughout your career, but you need to work for it, NOW!
It doesn't come easily to many people. Prove, you are one of them. 
Step 1.
Pick a blonde on the street.

Step 2.
Show her the project (the bigger – the better)
Step 3.
Act!
(do not ask what they need ->>
show them the strong side of your Pen aka Ego)
Step 4
Repeat 3, until you'll get the most excellent references.
Word of mouth, my friend!..
Thats how it works in a fashion industry!
(OPS!you'll use your references for your future challenges)
Be prepared to devote HOURS of time to perfect your skills. A little bit everyday will make you gain a deep understanding of the work of designer on the long run, if you are planning a career in that field.
Trying to do all steps at once might get you discouraged. But do not give up! If you need more advices – show your videos, photos to me, and I'll tell you where it went wrong.
Decide which designing field is your principal interest. You may need to start at the bottom…
Wish you luck!
Luke Copyright
---
Next post #WisdomFromLuke – Wednesday, 7 February